A distributed antenna system (DAS) or in-building wireless system is a way to deal with poor cellular reception inside a structure commonly known as Cellular DAS. TELECO can provide a solution to this issue by installing a network of relatively small antennas to serve as cellular signal repeaters. These antennas are physically connected to a central controller which is integrated with the wireless carrier's network.
TELECO OFFERS RELIABLE, AFFORDABLE INDOOR CONNECTIVITY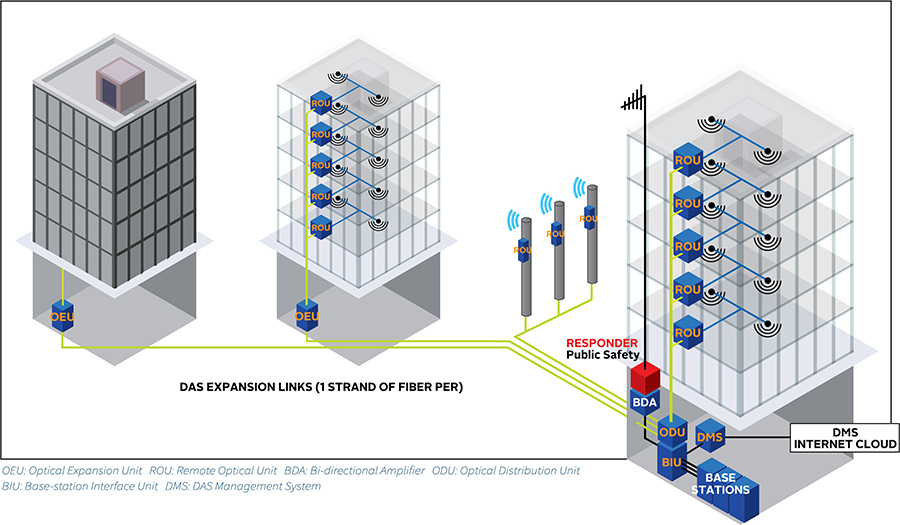 WHY A BUILDING EXPERIENCES POOR CONNECTIVITY
The cause of bad cell signal is related to the construction materials used or destructive interference from surrounding structures. Concrete, metal, low e-glass (especially in LEED certified buildings) can bounce RF signals resulting in poor connectivity indoors. Another issue is the amount of voice and data required simultaneously by customers. This slows down or even interrupts indoor cellular coverage. TELECO's reliable in-building wireless system is the solution to this problems. This will keep your customers connected and coming back to your facility. Installing a TELECO indoor wireless system will maximize the revenue potential of your building by keeping up with the demands of today's mobile devices.